Moving your household can be a cause of immense stress because there are so many things to consider, organize, and prepare for. It can be a nightmare from the view of logistics for many people. Some people, of course, find their comfort level and do it all smoothly. It is all about the experience, and the first time you make a move, it can drive you nuts.
In the last five years, or so, the Man and a Van Services in Adelaide, Melbourne, Perth, Geelong, Ballarat, Brisbane, Canberra, and the Gold Coast have increased in a significant amount. This is due to the increasing number of people moving home and the number of vans on the road. Here we bring you some tips on what you should do before you move, on moving day, and after you move…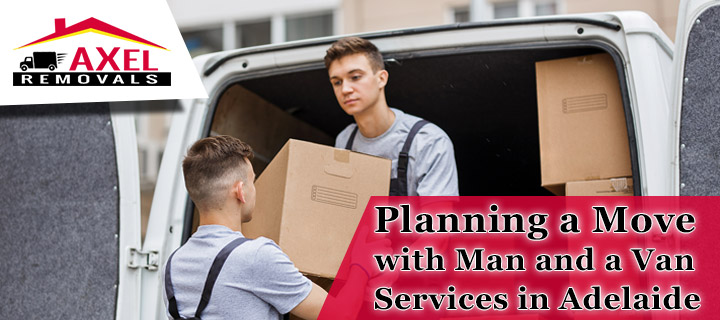 The Before Stage
Plan ahead of time if you need boxes or storage and order them in advance. This will mean that you will be ready and prepared to go when your Man and a Van service in Adelaide
Remember to inform your bank, insurance company, cable, building services, and other service providers that your contact details will be changing.
Take back all your keys from friends, neighbors, relatives, and give them to the real estate agent.
List all important phone numbers and keep them handy.
If you are moving to a totally new area, find new dentists, opticians, and doctors.
Arrange for the utilities to be switched off in your old property and reconnected in the new one.
Arrange for Internet connectivity at your new place.
The During Stage
Here is what you should be doing on the day you move:
Wake up early.
Show the movers around the place and tell them how you want everything done.
At the new place, have someone directing the movers where to place what
Wait to unpack until the movers have finished in one room
Have the handymen who will connect appliances and so on start work
Check everything after unloading is completed.
Relax and take some rest, after you have done all the essential tasks. You have earned it!
The After Stage
The main thing to do during this stage is to unpack and put things in the places you want them to be in.
Having a professional Man and Van services in Adelaide help you will make things easier for the move. And remember that moving is never easier than with Man and a Van services from Axel Removals. We will provide you will all the information you need to book a move!