Moving house or apartment to a local city or out of state in Australia could be a challenging and traumatic experience for you, especially when you are moving along with their kids. Also, without having any professional knowledge it won't be easy for you to plan and handle various complex removals Elizabeth including packing, unpacking, loading, unloading, and settle into a new home, environment. So, it always makes sense to leave all challenging and risky furniture Removals Norwood with an experienced and trusted team of Removalists Parafield Gardens.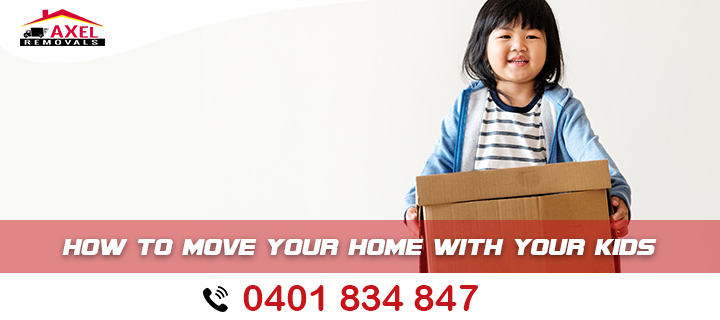 At Axel Removals, our expert team of Removalists Salisbury Plain not just promise you a hassle-free relocation but also let you experience a fresh beginning in life with a new environment, new friends and change in lifestyle.
Being a dedicated and reliable Removalists Melrose Park, we are committed to making your home transition quite easy and stress-free. So, here we've put together some useful tips that you should consider to keep organized, especially when moving with your kids.
Declutter Before Packing
You may find a plethora of things throughout your house including bedrooms, stores, a garage that need not accompany you to your new home. Allow your kids to know that now it is a great time to cut through the clutter so that they help you get rid of scores of things including clothes, electronics, and toys that are no longer used. However, it's OK to keep those items that hold important memories and emotional values such as an old family picture, antique furniture, and others.
Go for Packing and Removals While They Are Asleep
Don't go for households packing and furniture removals Elizabeth while your kids are still awake and hampering your packing work and attention. So, keep your kids occupied to play with their favorite toys until the very end of the move. Once all major packing work is over, pack all the toys in a separate box and keep it loose without sealing, so that your kids always have something to play during the transfer of goods.
Organize a Garage Sale or Donate
If you've decided what you want to pack and what you want to leave out for sale or donate to charity, encourage your kids to assist you while organizing the things, make an inventory, and labeling the price tag. Make them understand that the profits from the sale can be used for buying something for the family. If even after garage sale something left, guide your kids to donate it to some charitable society to help the Poor. So, keeping your children occupied with garage sale and charity work can make your children feel satisfied and motivated to let them become more helpful in the long run. If anytime you find the need for professional removalists company, do not hesitate to call us at Axel Removals.
Prepare Your Kids and Family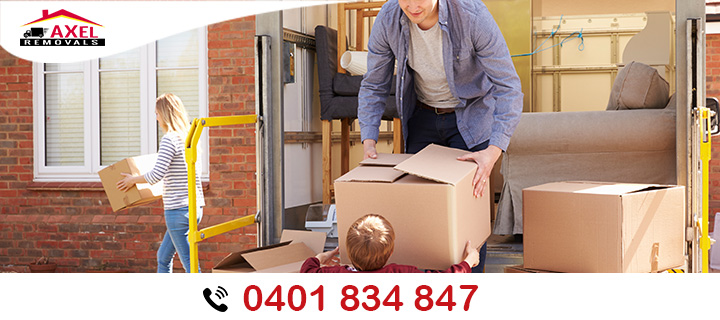 It is really important to gently inform your family and children about your decision to move to a new house or city. Tell them a reason to take this decision and how it will impact their lives. If it is the first time they are moving with you, share your first-move experience with them. This will definitely encourage them to express and share their feelings and concerns with you. Even ask your old children to help you out during the move to let them know you are depending on them from packing to settle into the new house. When your kids are unable to help you out, ask your friends or relatives if they really want to serve you to take the kids outside the house to allow you to focus on your work. In case you don't want to oblige any nears and dears then you always have the option to book professional and reliable removalists in Parafield Gardens.
Host a Farewell Party
While moving to a new house, the most difficult thing for your child may be to say goodbye to friends. So, it won't be a bad idea hosting a nice "See You Soon" get-together party with your friends, family, and neighbors to minimize the anxiety of your kid. Also, take photos of your kids with their best friends and also help them exchange contact information with each other. This will help and ensure your children to maintain old friendships while relocating to the new surroundings in Salisbury Plain.
Help Kids Settle into New House
Once you are shifted to a new dwelling, take your time to unpack and settle into your new home and don't forget to engage your children to help you out during the process. After the settlement of your family in the new house, the next big challenge is to adjust to a new community. Purchase a guide map of your new city or suburb in Australia, here, we name a few i.e. Norwood, Parafield Gardens, Salisbury Plain, Melrose Park, and Elizabeth. Look out some popular tourist attractions near your city region and plan some fun outings with your kids around the area. This will help you to engage your kids and also let them know about various things that their new hometown has to offer.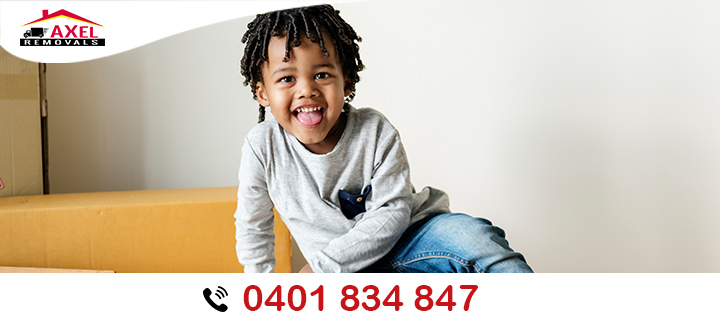 So, while relocating your Home with your Kids, go for using the above tips to make your transition as convenient and stress-free as you can.
If you are planning to move your home and tensed about how your children will react on a moving day then end your search with a reliable removalists company, Axel Removals in Elizabeth. We provide you a stress-free experience to make your move as smooth as possible.